London is calling! Great news from England. My trilogy, "The Bottom of the Sky", will be published in Fiction on the Web. Editor Charlie Fish read the three-part short story at my request to critique and assess. Normally, FotW does not run stories longer than two or three thousand words, but Charlie has begun to consider lengthier pieces.
"I've increasingly been publishing longer pieces (to the considerable detriment of my time, but mostly totally worth it), and this would just about fit into one release."

– Writer, Editor, Screenwriter – Charlie Fish.
"The Bottom of the Sky" began as a single short story that was published by Rhubarb Magazine in Winnipeg. (Now sadly out of publication.) "A Fisherman's Story" ran in issue 39, back in September 2016. My thanks to Editor Bernice Friesen who was kind enough to give me my first fiction opportunity in print. Ink!
It was exciting but the full story including the things that had happened to me, or those I had witnessed, the experiences that triggered the story in the first place, remained untold. So too, the many circumstances — both causal and consequential — that I imagined continued to nag at me.
I wrote "A Fisherman's Story" in 2014. During January of 2017, I was inspired to complete the story. I wanted to write a prequel and a sequel. The first segment, the prequel, was completed that year: "Part 1 – The Mismaloya — Acapulco, 1955"
Part 1 introduces the chief characters, Avelino and Jose, cousins who are partners in a charter fishing boat in Acapulco. The cousins are from the tiny fishing village of Mismaloya, near Puerto Vallarta. A young boy, a pinche named Carlos, signs on as a crew member aboard the Mismaloya for a sailfin day trip.
A number of changes were made to the original story and it became, "Part 2 – The Fisherman's Story — Mismaloya, 1975". This account tells of Jose and his wife Violeta and their daughter Josefina. The viewpoint is that of Violeta and the reader also is introduced to Matthew, a Canadian Mennonite church volunteer living in the village. There to help build a school, Matthew meets Jose and the two become oddly-matched friends, fishing with handlines in the bay most evenings.
In "Part 3 – Avelino and Carlos — Acapulco, 1976", Avelino engineers an unexpected reunion and the story concludes near where it began, on the Pacific shore overlooking the bottom of the sky.
All told, the trilogy involved over three years of writing, on and off, the support of freelance editor James McKnight (another Londoner), and the difficult but necessary learning curve provided by numerous litmag rejections. 🙂
Thanks to Charlie Fish, who is a charming and skilled literary friend with roots in NYC, Birmingham and London.
Charlie Fish wrote an award-winning short film that starred Richard E Grant, Warren Clarke, Emilia Fox and Celia Imrie. He hung out with the guy who wrote Pirates of the Caribbean and Shrek. @fishcharlie

Charlie is the creator, editor and hard-working jackfish-of-all-trades for Fiction on the Web, the internet's first online literary magazine.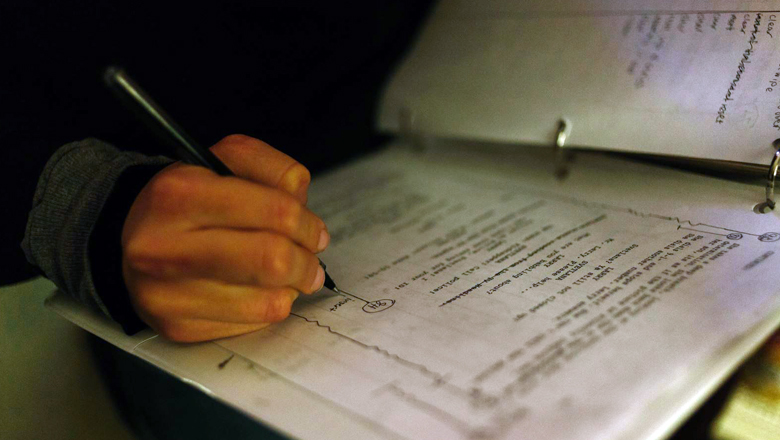 This trilogy has attracted several comments about its suitability as a screenplay. 
Cinema ain't my jam, but I admit that I had visual—and sometimes cinematic—scene-play in mind as I wrote.
So, if you know a screenwriter looking for an intense, visceral story that can be filmed in one location with a small cast – pass along the Fiction on the Web URL! (Sorry: no bloody chainsaws, no aliens, not a rom-com.)
You can read "The Bottom of the Sky" trilogy on October 22.
Check THIS out too, on Amazon UK-CA-US:
Hint: I've got a story in it!
allfornow friends,
Mitch